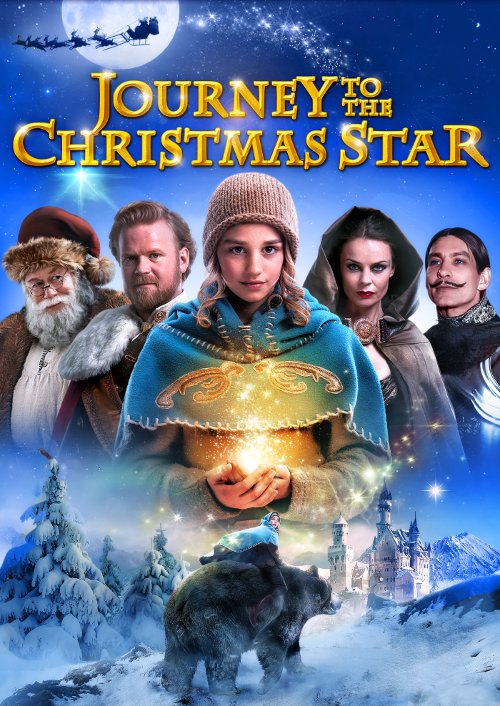 Reisen til julestjernen [Journey to the Christmas Star] (2012) Nils Gaup
Genre
: Adventure, Christmas, Family
Director
: Nils Gaup
Cast
: Vilde Zeiner, Anders Baasmo Christiansen, Agnes Kittelsen
Country
: Norway
Language
: Track 1: Norwegian, Track 2: English
Subtitles
: English (embedded in mkv file)
Aspect Ratio
: 2.35:1
Length
: 77 min
File
: BDRip h.264 AAC MKV - 720x302 - 25fps - 900 MB
A courageous girl sets out on a hazardous journey to find the Christmas Star in order to free the kingdom from a curse and bring back a long lost princess, but some mighty foes try to stop her. A Christmas adventure for the whole family set in a magnificent winter wonderland.
Norway's most beloved Christmas story is directed by Academy Award nominee Nils Gaup.
13 year old kind-hearted Sonja arrives at a tiny village together with a company of bandits. But there is a curse on the village. A long time ago, the Kings only daughter Goldhair disappeared while searching for the Christmas Star. The Queen died of a broken heart, leaving the shattered King all on his own. From that day on, the King cursed the Christmas Star, thereby causing darkness and grief to descend upon the land. However, an old sage has revealed that Goldhair is still alive, and will return only if the King finds the way back to the Christmas Star. Ever since, the King has been searching for the Christmas Star every Christmas, but all in vain.
IMDb:
Code:
http://www.imdb.com/title/tt2034761/
Trailer:
Code:
https://www.youtube.com/watch?v=hFt8Lg8lvkY
Download
Oboom:
Code:
https://www.oboom.com/LMHSYN60/rtj-jttcs.part1.rar
https://www.oboom.com/NXHJ6OFE/rtj-jttcs.part2.rar
https://www.oboom.com/OW5QMZCM/rtj-jttcs.part3.rar
https://www.oboom.com/46Z0NXE4/rtj-jttcs.part4.rar
https://www.oboom.com/F1LYKHZC/rtj-jttcs.part5.rar
Share-Online:
Code:
http://www.share-online.biz/dl/A8YV0R0P1FE
http://www.share-online.biz/dl/DVQU0R0PLS
http://www.share-online.biz/dl/YVNS0R0PFXL
http://www.share-online.biz/dl/YIET0R0PMU3
http://www.share-online.biz/dl/HIQV0R0P1E
Zippyshare:
Code:
http://www120.zippyshare.com/v/hvFN3x0A/file.html
http://www120.zippyshare.com/v/cdLkg8pv/file.html
http://www120.zippyshare.com/v/hQkd85Ss/file.html
http://www120.zippyshare.com/v/zOQ6GIaC/file.html
http://www120.zippyshare.com/v/tGpT1bh8/file.html