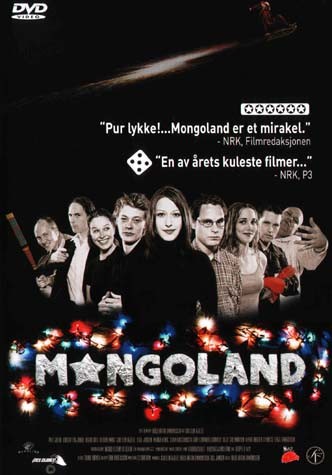 Mongoland (2001) Arild Østin Ommundsen
Quote:
It is the night before Christmas Eve. Pia has come home for Christmas after being in England for six months. She wants to find Kristoffer, her boyfriend who was suppose to join her on her trip, but backed out at the last second. Finding him is more complicated than expected. Kristoffer is nowhere to be found.

During Pia's search for Kristoffer she comes across several more or less satisfied and disillusioned people. Vegar, Pia's old best friend, sleepless and frustrated over an imagined physical defect. Gary the rapper, who is frustrated with the lack of social problems to rap about. The British oil worker Wayne, with a disillusioned view of the love that brought him to Norway. Stian, the rock guitarist who works at a plant nursery because his record contract fell through. As well as a principled taxi driver. Among others. In the midst of all this, Santa appears. And things begin to happen...
Code:
http://forum.foreignmoviesddl.org/viewtopic.php?f=23&t=2020